Setting the highest world standards

ISO 27001:2013 We set the highest standards of security protection in accordance with ISO 27001 and similar standards.
ISO 9001:2015 for quality management. Scope of certification : DATA CENTER SERVICES.
ISO 14001:2015 a standard that addresses the whole range of aspects of the environment and its protection.
Nato and EU Security Clearance Certificate (NATO SECRET, EU SECRET)
We have built an upgradable modular data center in accordance with the Tier 3 (location Jastrebarsko) i Tier 4 (location Križ – planned) standards.
Tier 3 and 4 standard provides the highest reliability and availability of the overall system, and applies to all aspects of the organization and resources: infrastructural, procedural, technical, and physical controls
We ensure the highest quality and most reliable collocation hosting for enterprise IT sector: banks, insurance companies, large corporations and government bodies.
We allow an increase in the reliability of information systems and lowering their costs.
We coordinate our services according to Basel II, Solvency II and PCI DSS standards and regulations

Security clearance NATO & EU
ISO/IEC 27001:2013 certificate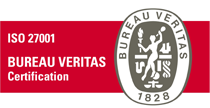 Growing challenges of business and information security threats require the use of higher protection criteria. Companies today have to prove their credibility to carry on their work. Given that,business partners, customers and suppliers entrust their most valuable information assets to Podatkovni centar Križ, data center Jastrebarsko have implemented information security management system according to ISO / IEC 27001 standards. ISO / IEC 27001 is an internationally accepted, practical and specific framework for managing information security and accreditation suited for companies of different sizes, which aims to protect the confidentiality, integrity and availability of information assets. In addition to the ISO / IEC 27001 certification from the most recognizable areas of information security, in Croatia it is a fundamental prerequisite for information security in the public sector, defined by the law.
Podatkovni centar Križ – Jastrebarsko is also designed as a Disaster Recovery location as it fully meets and in some areas exceeds expectations in accordance with the standards defined by ISO 27001.
Compliance with ISO 27001 provides a framework for managing information security that covers a wide range of external and internal requirements, trough common elements. This system enables compliance with the law and regulations in the field of security and confidentiality through implementation of widely accepted best practices. A systematic approach to analyzing, assessing and dealing with information security risks introduced information security management system from the top down, which is consistent for the various components of information assets and information security area.
The advantages and benefits of standardization and harmonization of information security with ISO / IEC 27001
Standardization is based on globally recognizable information security standards,
Provides a unique and high-quality base of required control information security,
Provides best practice deployment and management of information security
The system is based on risk management that adapts to context and strategy of the organization,
Provides consistent and logical framework of information security structure,
Requires constant monitoring of risk and improving information security controls,
Provides mechanisms for measuring the effectiveness of information security
Consistent implementation set of security documents (policies, procedures, work instructions) tailored to the organization and approved by the Board.
The introduction of controls that reduce risks interrupted availability and exploitation of information system vulnerabilities,
Ensures clearly defined roles and responsibilities for information security staff and their training for handling information assets in a safe manner.
Certification of information security standard ISO / IEC 27001 provides:
Formal ISMS verification by an independent, competent authority,
Information security management warranty to recipients of services, owners, partners, suppliers, regulatory bodies, employees and auditors,
Establishing Datacross as a safe, credible and well-led business partner,
A significant competitive advantage over providers who have no organized system of information security,
Demonstrates a clear commitment of the Board to information security and efficiency business management,
Indicates that Datacross protect partners information assets as they would protect their own.
ISO 9001:2015 certificate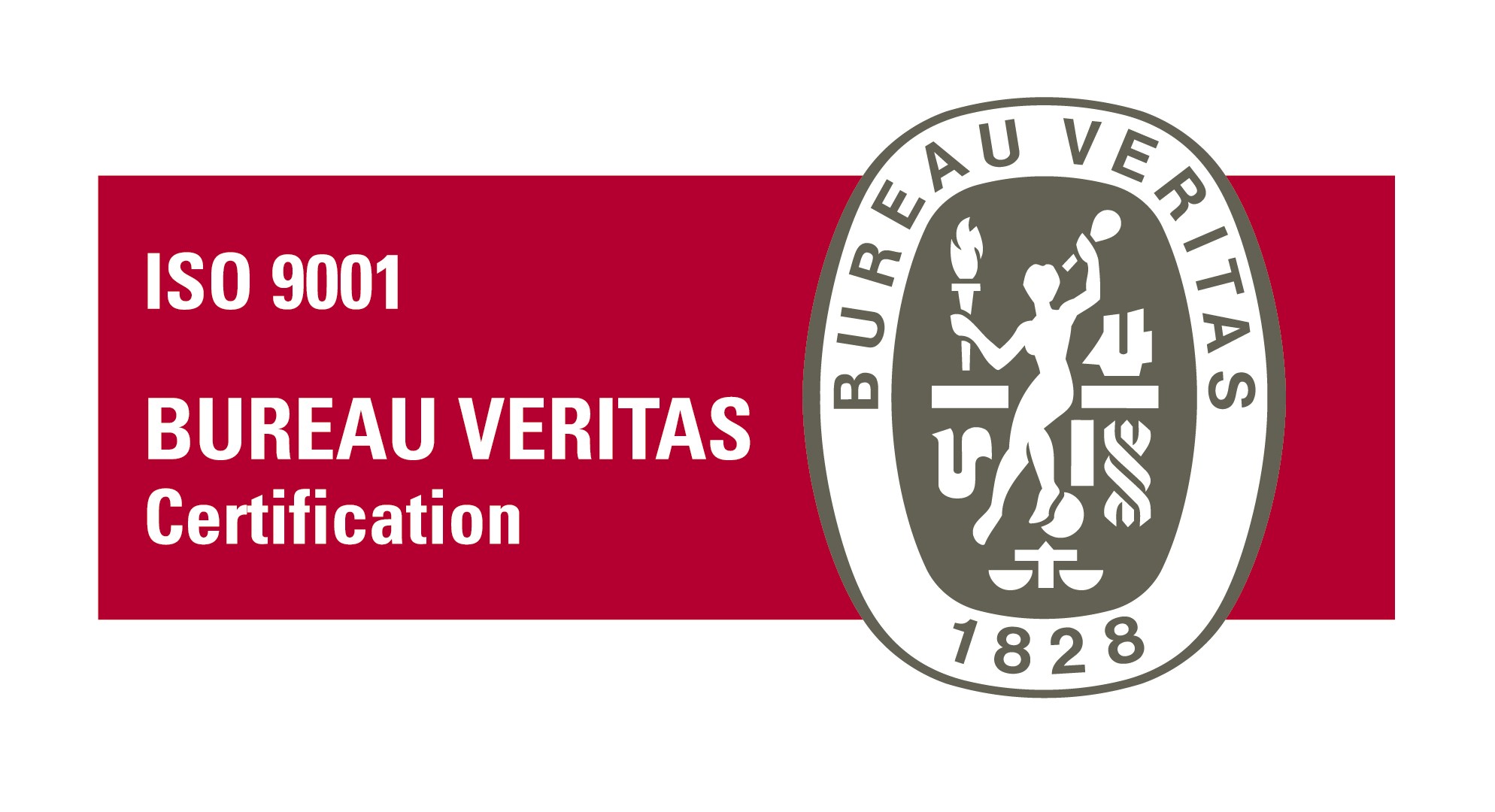 Podatkovni centar Križ - Jastrebarsko have certification according to ISO 9001:2015 for quality management. Scope of certification : DATA CENTER SERVICES .
Podatkovni centar Križ Ltd as company has plans to certify the quality of the following labels:
ISO 20000 – standard, which contains two key components: the specification of system management services and how the internal processes function. Together, these two components create top-down framework that defines the ways of functioning of the process management system to ensure the highest quality of customer service.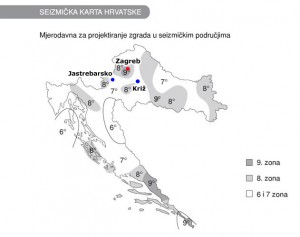 Minimizing the risk of natural disasters
When creating a project plan in particular, we took into account the maximum reduction of vulnerability to natural disasters. In accordance with these we selected places in Jastrebasko and places in Križ, because they are both optimal locations for building complex of this type and purpose.